The Georges and the Koozers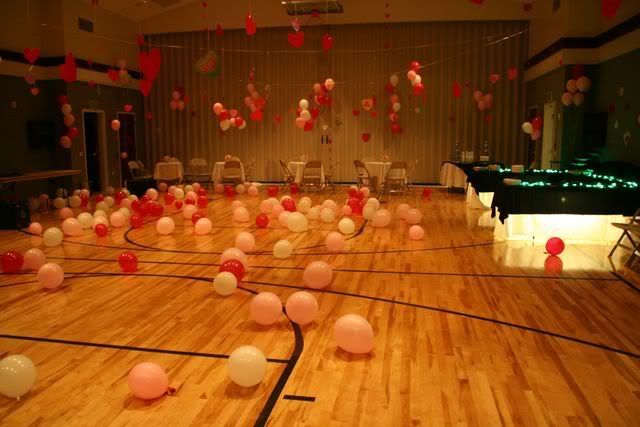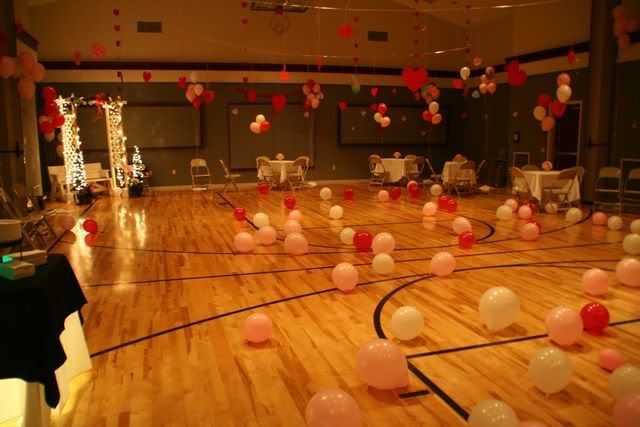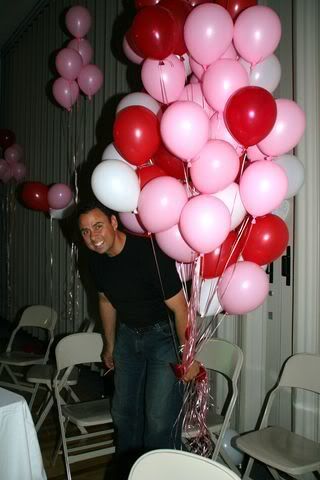 Mark and I were in charge of the Stake Valentines Sweetheart Dance. We recruited the Koozer family, the Betts family and a few of the young single adults to come help set up Saturday morning. We strung hundreds of hearts across the room, blew up 300 balloons, both with helium and with lung capacity for the ones we wanted on the floor. (that's what the kids were for because blowing up balloons would make me pass out) We set up a picture taking area, food tables, DJ Area, and small intimate tables around the room. It's always amazing to me that you can totally transform the church culture hall from boring to beautiful just with decorations and turning down the lights. I set up my tripod and took pictures of all the couples that were there. We had close to 100 people there so I didn't want to pick favorites by only sharing a few on here so I'm not including any of them. Trust me...they were all so cute! Everyone had so much fun dancing, visiting and eating the yummy refreshments that the guests brought to share. After it was over we stayed late to clean up. Hal sent a big bouquet of balloons to heaven for their daughter Jesse who passed away when she was 7. I think it made her smile! Over all the dance was a huge success and it will probably become an annual event.
I got home that night with my body aching so bad. I couldn't even get undressed. I ended up sick with fever and chills all night. I had to go to church the next morning because my assistant librarian was sicker that I was. After church I came home and went back to bed. I only got up to make Kyle his birthday dinner and dessert, then I was back in bed for the better part of 3 days. Which by the way....can you believe my sweet handsome middle child is now 19 years old?! Time sure does pass too quickly! Yesterday was my first day up. I thought I had knocked this cold, then I woke up this morning and my glands are swollen huge and they hurt. Dangit! I surely don't have time for this. I have the way fun camp kick off meeting tonight. SO MUCH to do to be ready for that. I'll share what I'm working on in my next post. I love this years theme!