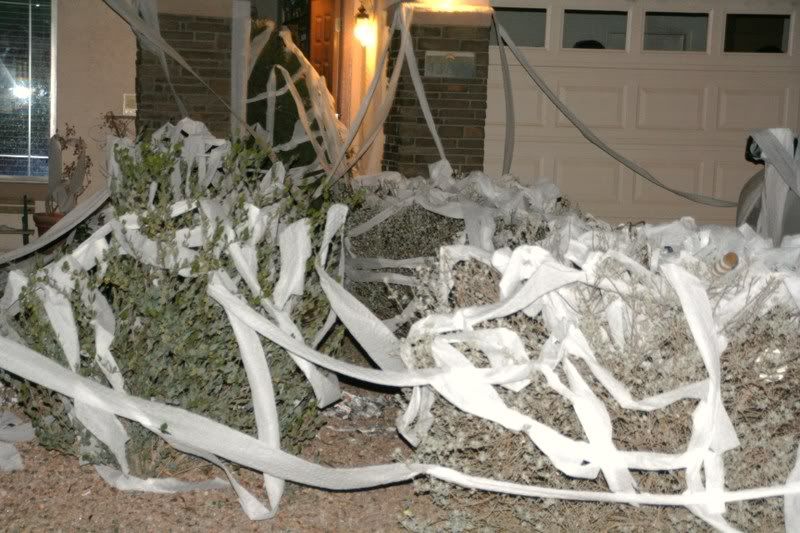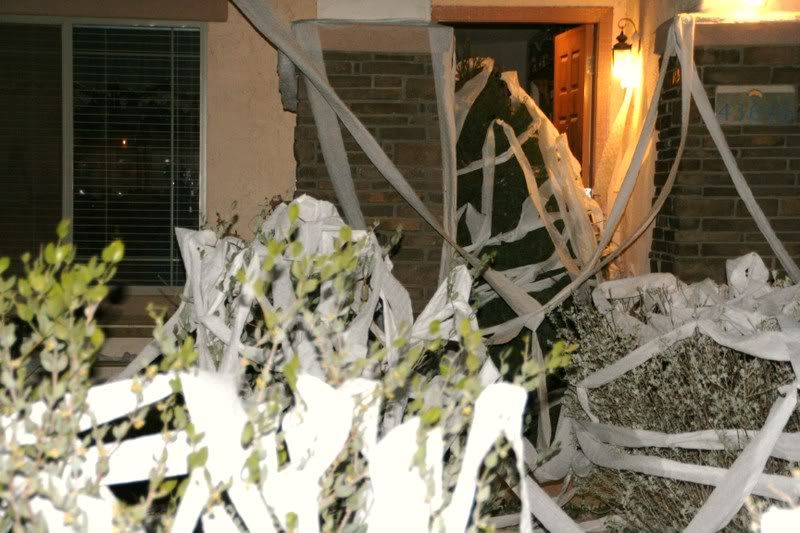 I'm undecided since it's not just toilet paper. We have loads of shredded newspaper and a dried up Christmas tree and all it's lovely pine needles too that was so gently decorated and put at the front door. What does one do with a dried up tree? Too big for the barrel and we need that space for real garbage. I just don't know.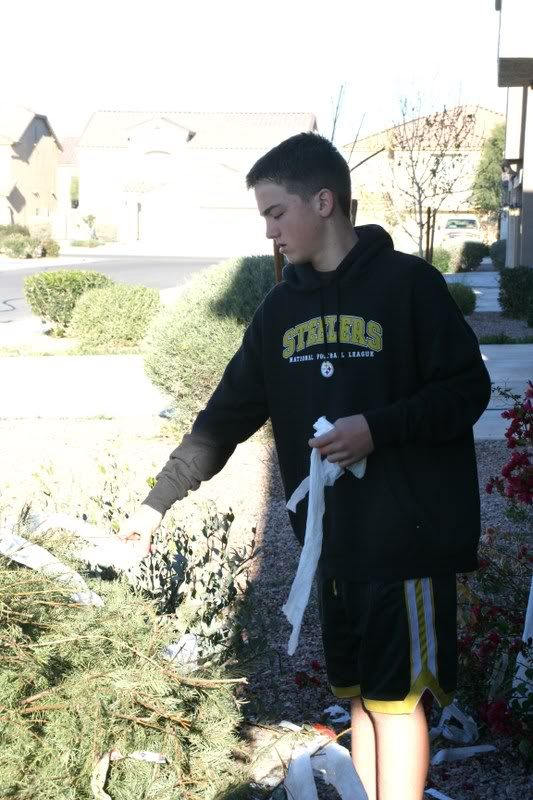 Cole is not a happy camper trying to clean it up.
Wouldn't it have been better just to drop off a whole package of toilet paper at my door, knock and run? Then we could have at least used it to wipe our bums. Or perhaps even pull my weeds while you're here. That sounds great to me.
Revenge will be ours! :o)
Gotta run...SO MUCH to do these next 3 days. Hosting scrapbook night here tonight. Also taking dinner to a family in our ward because the mom is way sick. Tomorrow decorating the church and baking treats for the stake sweetheart dance tomorrow night. Then Sunday is Kyle's 19th birthday. He's requested spaghetti and meatballs and chocolate cake. All fun stuff so I can't complain.
***Edited to add***
Mystery solved! It was ladies in our ward! LOL! Goofy women. One came by with her daughters to help clean up and bearing gifts. She confirmed it was out of love. :o)