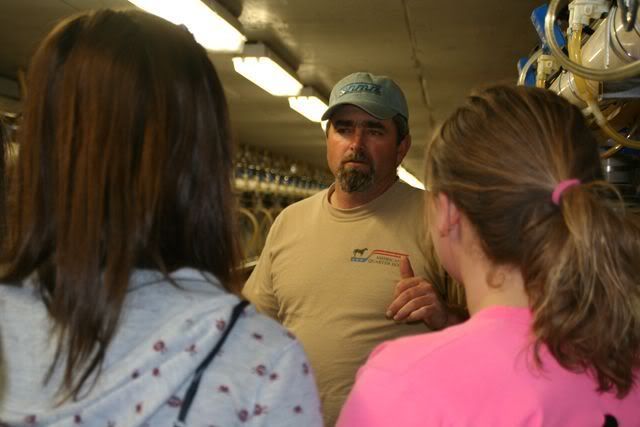 Last night we took the young women to the local dairy. (it is HUGE) One of the girls dad is a head guy there and gave us a private tour. This is in the milking parlor. They milk 10,000 cows-3 time a day here. By the time they get through all 10,000, it's time to start again so they are milking 24 hours a day. It's much cleaner that I was expecting. Jimmy was so full of information. I wish I could have recorded everything he said, because it was all so interesting to me. I learned so much, but I also forgot a lot or didn't hear it because I was at the back of the group and it's kind of loud in there. I think the girls enjoyed it as much as I did.
This in underneath where they milk the cows. You can see the milk flowing through the lines.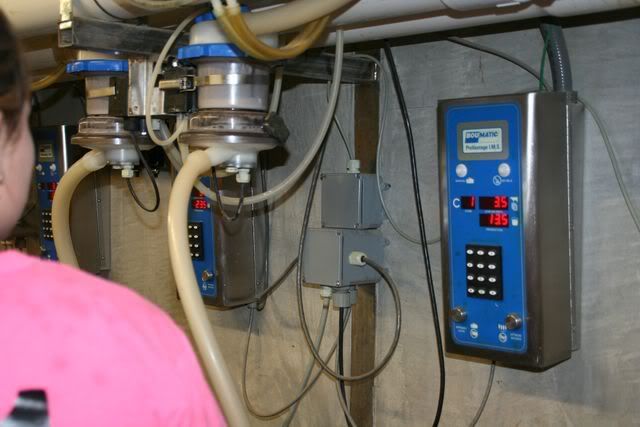 These tell exactly how much each cow is putting out so they know if it is producing enough.

Then the milk goes through the chiller before it is pumped into milk tankers.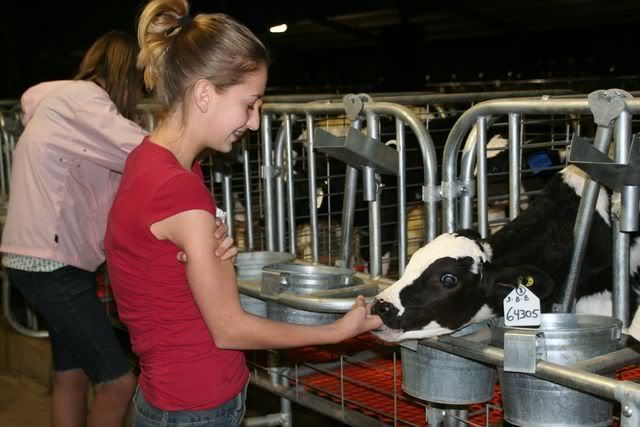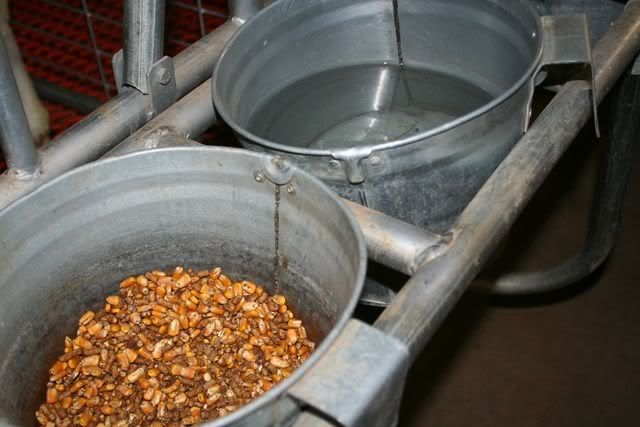 So dang cute! I LOVE cows!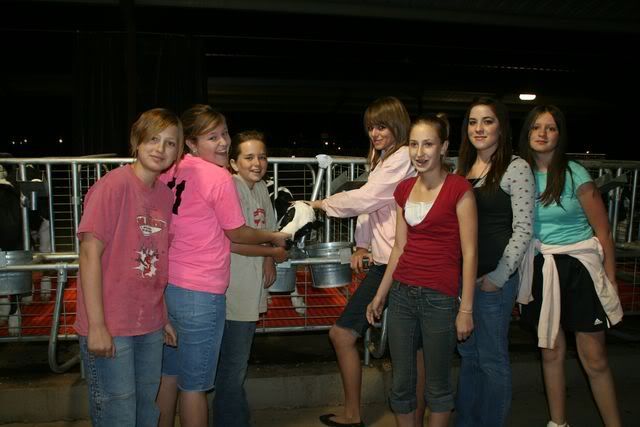 We ended our tour at the nursery. The girls loved the calves. They average 30 calves a day are born. They would suck on the girls fingers...so cute! I would have loved to do the tour during the day so I could see all the cows out in the pens. It was too dark to take pictures. When I was young my dad was the milk man. Not this stage of it. He delivered milk to stores. Me and my sisters use to go with him a lot during the summers. It was pretty fun. We were milk lovers growing up and my boys are milk lovers too. We go through 8 gallons a week. We always drank whole milk, now we have 2%, but I love whole. For those of you out there drinking skim milk..DON'T....trust me! :o)
Some of you have been concerned about Brittany since she hasn't updated her blog in a while. Baby Mark has been sick. Plus by the time they boys are down for bed at night she's been to tired to blog, as I'm sure you can understand how hard it is taking care of 2 babies who are only 11 months apart whether they are healthy or sick. She hopes to update soon.