John and Mark...so darn cute, but far too young to even fathom cooperation for pictures. They were running all over the place and rolling/falling down hills. How could they possible sit still when they were green hills to conquer?! Let me just say, that the big boys were NO BETTER!! I'm not exaggerating when I say that they were goofing off in 97% of the pictures. I'll only share a few of them.

Mark


John-the tree hugger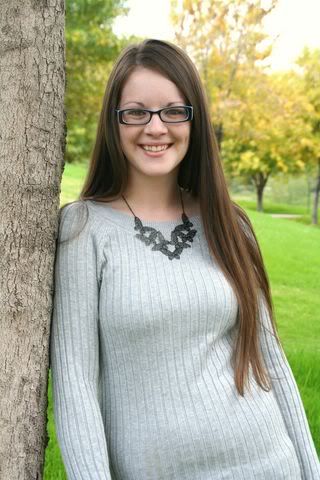 Brittany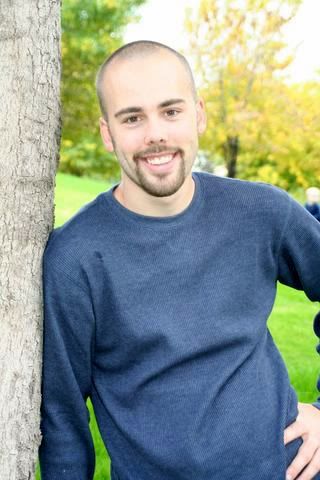 Brek

Cody
Chad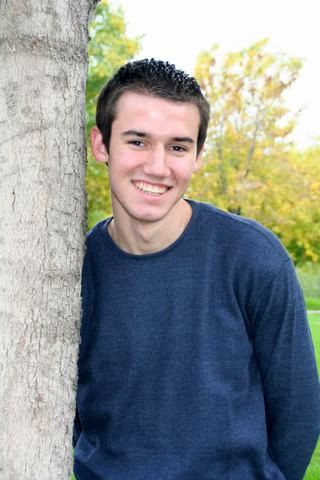 Hunter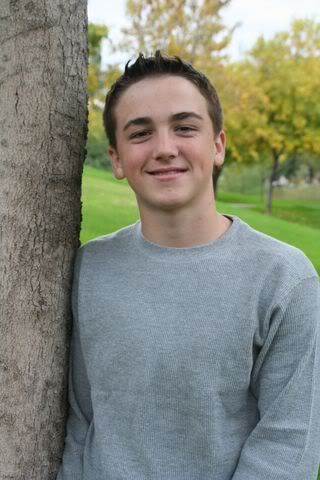 Cole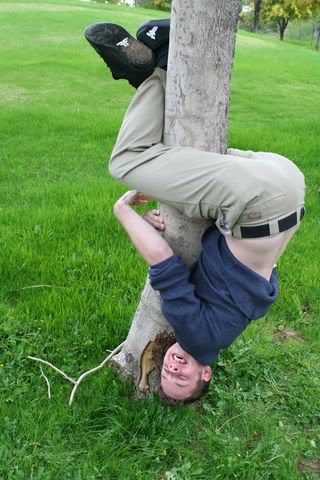 Kyle-yes, this is what I got out of Kyle.

and this...


and this...
and this...
until I got this! The apple sure doesn't fall far from the tree, huh?!

Jolene (me) and Mark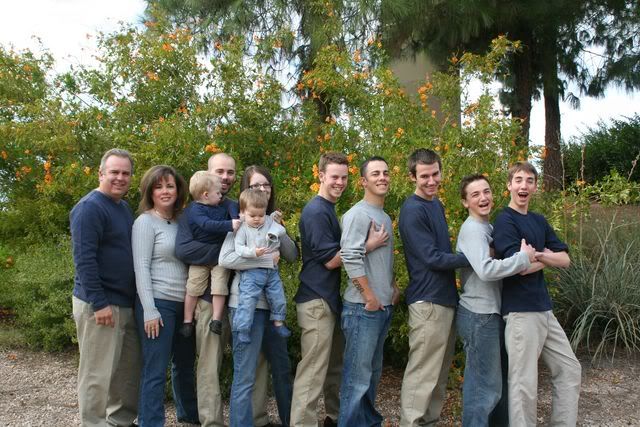 Didn't you know nice boys fondle each other? Sick sick children. :o)

In this pose Kyle would move to a different position for every shot and the other boys would pull faces. Cole is doing his Doctor Evil pose. This is one of the best. We're also not centered, but beggars can't be choosers.