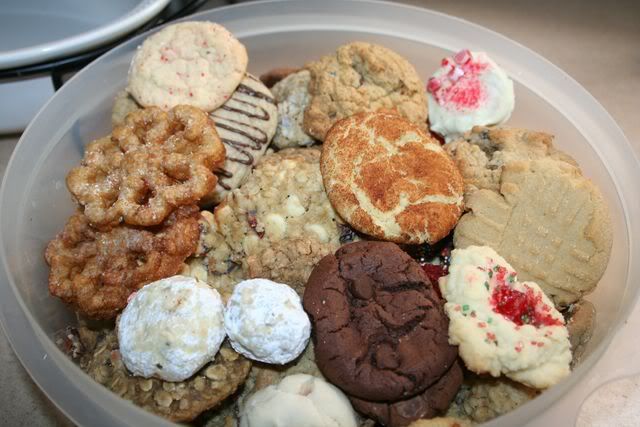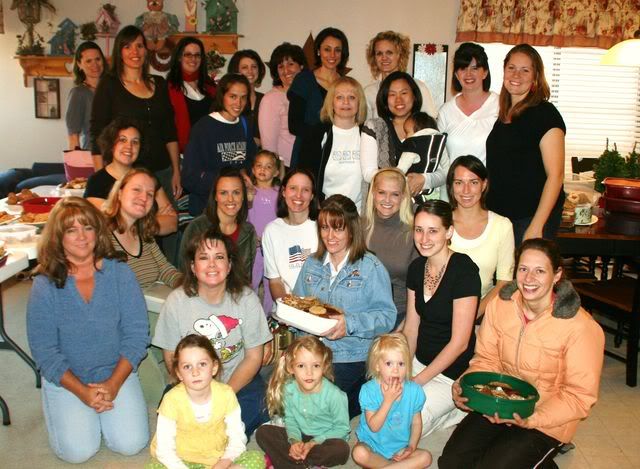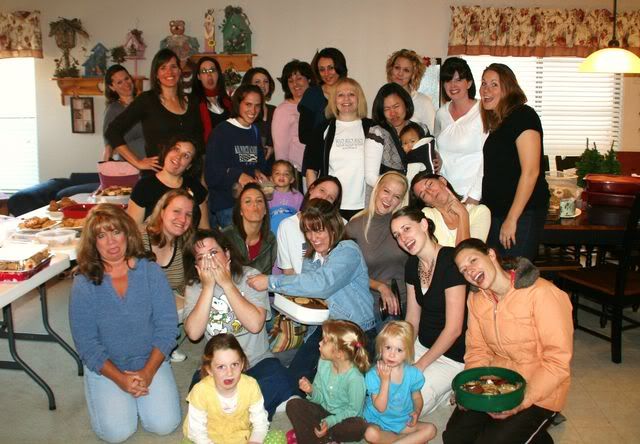 Saturday morning I hosted a cookie exchange at my house. We had 2 dozen girls with 6 dozen cookies each adding up to a whopping 144 dozen cookies! So many tasty treats to be shared. Many girls were up baking till the wee hours of the night. All for the love of cookies and friendship. :o) Mark and I cooked everyone a great big breakfast. We all got to visit while we ate, then everyone got to go around the table to get a sampling of everyone's yummy cookies to take home. I ate my fair share of them later that day and now I'm really feeling the need to go to aerobics. I missed all last week because of this darn cold. It will feel like starting over. I will be made to suffer.
I want to thank all my sweet and beautiful friends and sisters for coming over to share some laughter, friendship, food, Christmas spirit and cookies! I sure do love and appreciate you girls!

Next post will be a "peek" at our family Christmas card pictures that we took today. I don't really think we got even one good one, but we did get plenty of goofy boy pictures. You know...standard George boys type photos.