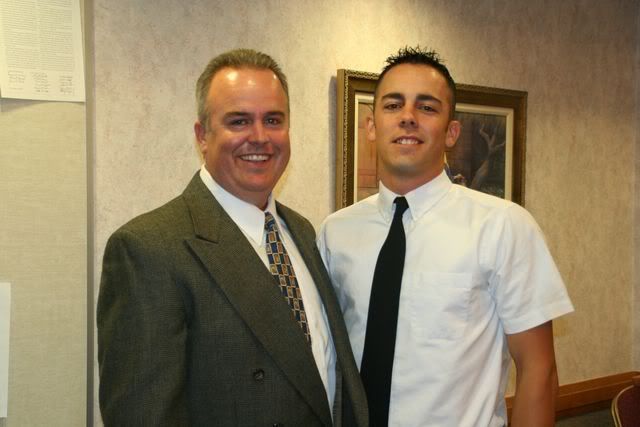 Last Thursday was a special day. Mark ordained Chad to be an
Elder
in the
Melchizedek Priesthood

.
He gave him a really wonderful blessing that touched my heart. It's pretty neat when you can see your kids take these big steps in their lives...especially when they are decisions they made on their own. Our good friends Missie and Hal son, Charl also became an Elder. It made it extra special to be able to do it together and share the experience with such good people. These are such good boys. I am so proud of both of them. Afterwards we had a house full of family and friends over for dinner. (like 40 people) It was so fun to visit and laugh with them. We really had a great evening. Aren't my guys so handsome?!
Ummmm...is it illegal to pick cotton from a cotton field? A few things come to mind like trespassing and theft, but I don't know.

On the other hand. Taking railroad spikes out of the train tracks on the way to the cotton fields I'm pretty positive is illegal.These dang boys are always keeping me on my toes! They are all at the park, otherwise I'd be sending them back to the tracks right now with a hammer to put them back in. Looks like they will be doing it in the dark by flash light soon. They did say that they only took ones that were really loose or ones that were already out due to vibration from the trains. I've heard trains all day so I think the track is fine.
My pictures are STILL ginormous! What the crud!!! I can't stand it!
Taking Brianna's advise with the click and drag method to reduce the size of the pictures. Seems to work, but some end up a little distorted and you can't get them all the same size. What a pain in the rear.