I guess that would be me. Okay, I admit it! I stink! I was doing so good at maintaining my blog as well as keeping up with my buddies blogs and now I'm just terrible at both. Of course I've been crazy busy as usual and my head has been elsewhere, but you don't want to hear my lame excuses so I'll just say I'm sorry and try to do better.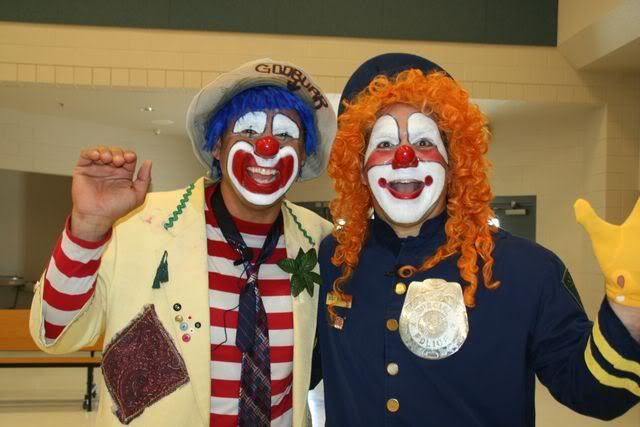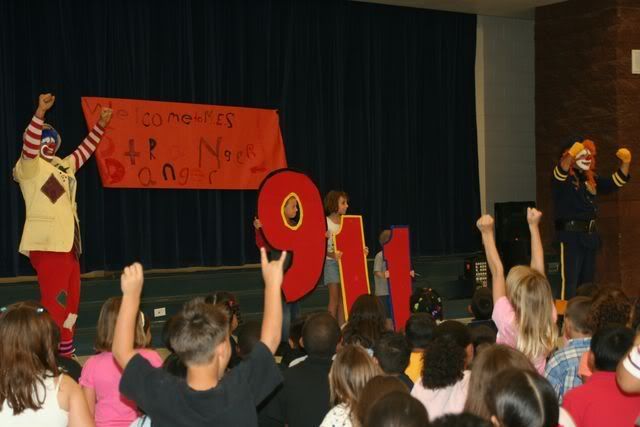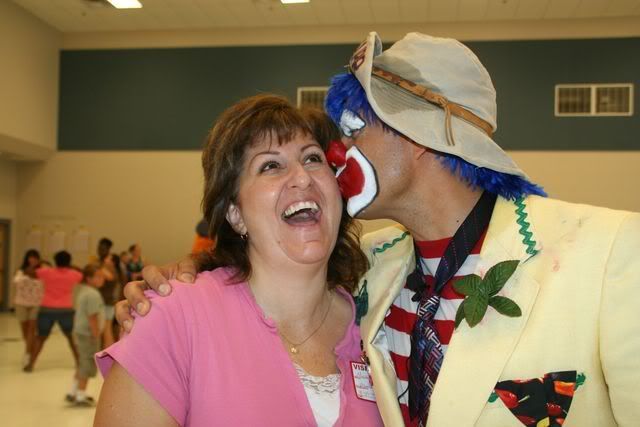 Saturday night we were heading to town to watch the eagles concert on DVD at Gene and Desiree's house. Apparently we had to have a full appreciation and be worthy of the music before we go to the "standing on the corner in Winslow Arizona" celebration this weekend. We knew all but 2 songs so we passed the test. :o) Well, just as we were leaving Maricopa we got pulled over by a cop. Just before we got pulled over we spotted our friend Hal who is a Sergeant on the police force. I kept saying to myself, "come on Hal, come back up this dude." So the officer comes over to talk to us and informs us that our tags are expired. I had no idea they were. The ticket for that is HUGE! Sure enough Hal drives up and totally saves our butts...but not before Mark tries to get him to arrest me. Nice, huh?!
Back to Hal in a minute. I've still been really good at going to aerobics, but I wrangled my friend Missy into going with me because I didn't feel I should be made to suffer alone as the only newbie in the class, so we go together and feel the burn together and share each others misery during class. We are both feeling really good about doing it though so it's been worth it. One day we are going to look totally fabulous! Anyways, Missy is Hal's wife and today Hal and his partner/best friend did a stranger danger program at one of the elementary schools dressed up as Sergeant Pepper and Gooburr. Missy and I went to watch them after our aerobics class this morning. They were so dang funny! The kids loved them as well as the adults. It was such an entertaining and none threatening way to teach them about stranger danger. This afternoon I baked Hal some cowpie cookies as a thank you for bailing us out of a ticket. I thought cowpie cookies were fitting since we would have been in deep crap! :o) They are really good cookies with a gross name we came up with because of the rings they get while baking. I know I shared the recipe for them on here before. I just don't remember which month it as in and I'm too tired to look right now.
That's all I've got for now. I had more pictures to share of other activities, but some of them turned out blurry and I didn't want to leave anyone out so I'm not posting any of them. I will have a fun post on Sunday night.