Saturday was painting day. My house is in total disarray. Everything is off the walls and pulled to middle of the rooms. Everywhere I look I see "kapoosh!" (my definition of total disaster, said by cheeks puffed and fingers making exploding motions)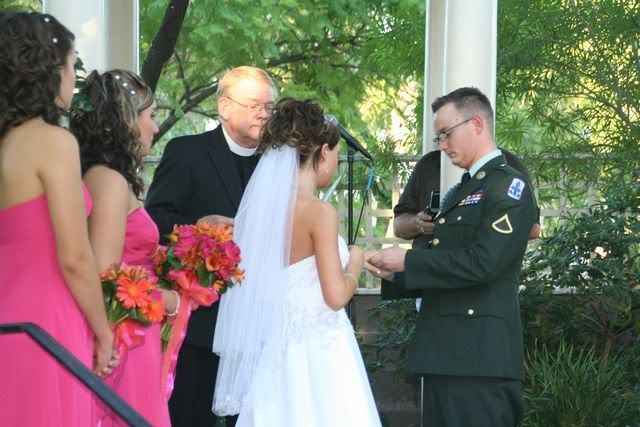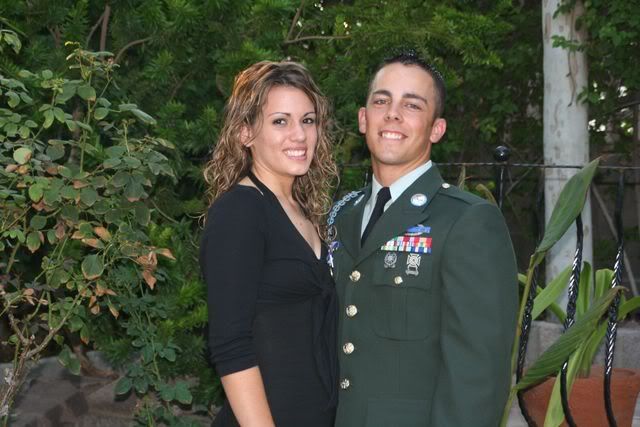 After painting Mark and I got cleaned up and headed to town for the wedding of Billy and Courtney. Billy is Chad's best friend and he served in Afghanistan with him, just on the opposite side of the country. The wedding was beautiful. Chad was the best man and looked very handsome. He is with Stacey, his un-official girlfriend. They have to take things very slow because she is younger, but her parents love him to pieces and we equally love her.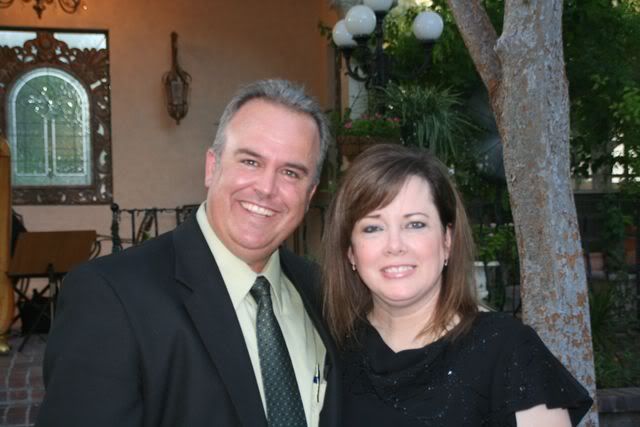 I can't get a good picture of me and Mark without getting one like this. I need to make a layout of all the times I get the retarded face pictures. Only problem is I have too many of them.
*Weight loss update*
I'm down 17 pounds now...maybe 18, plus several inches. I've been working really hard. The more I see come off the harder I work. It's exciting to see changes. Mark can see the changes too. Still have a long way to go, but for the first time I actually think I can reach my goal.
Thank you all so much for your thoughts and prayers for Western and the family. It is deeply appreciated.