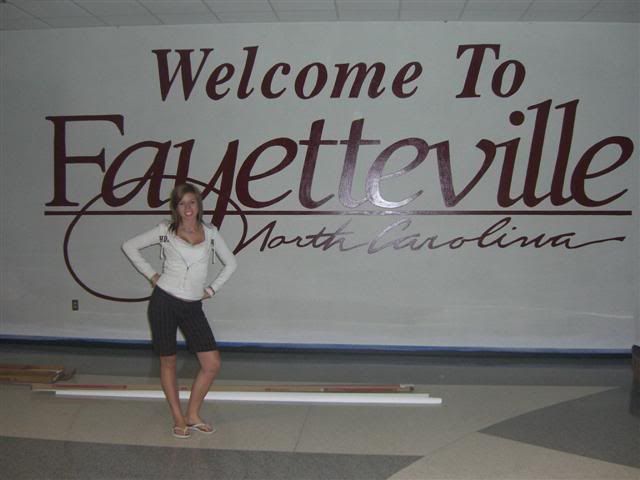 Sandy at the Fayetteville airport on the night we arrived.
Outside our hotel...so pretty! There are trees everywhere! Can you see the pretty white boxwood trees on the left? Love them!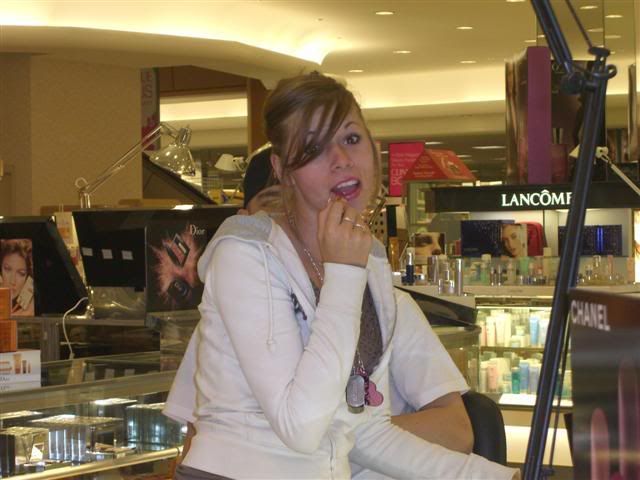 Sandy applying lipstick in Dillard's to kiss Chad with.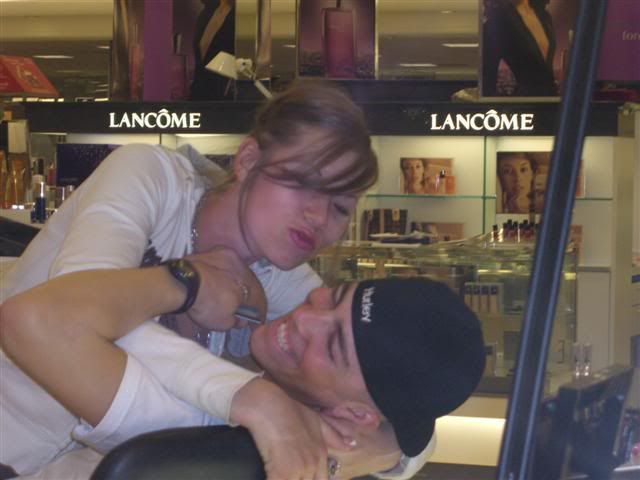 Chad did not want lips on his face. He fought a good fight, but lost.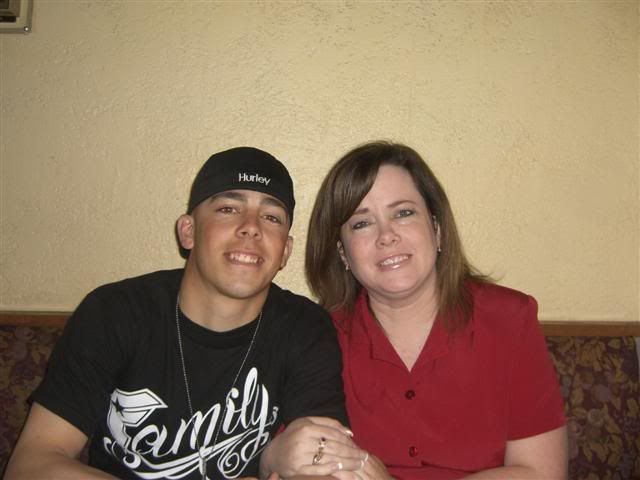 At my birthday dinner at Olive garden.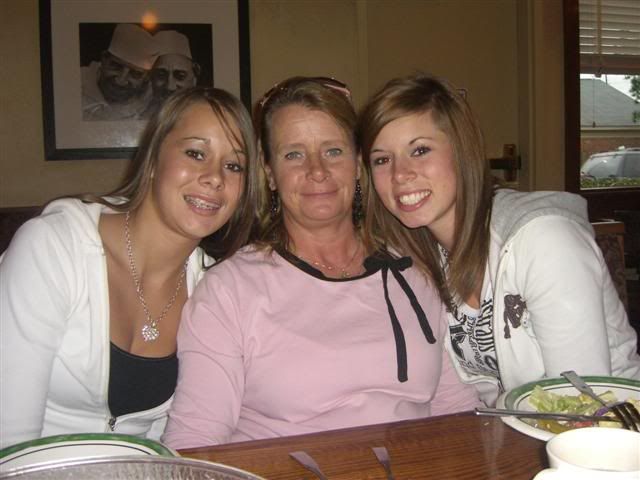 Sandy sister Brittany, her mom and Sandy


Birthday cake complete with the embarrassing song.
Brittany has a tradition of putting cake in Sandy's face....so sad!


At Joe's Crab shack. Cute shirt and even has Chad's name on it. I don't eat seafood, but everyone else loved it.


Sandy showing off her new coach purse that Chad bought her as we were walking to the mall. She loves it! Cute purse, but I won't spend more than $35 bucks for one. That money could better be used on scrapbook supplies. :o)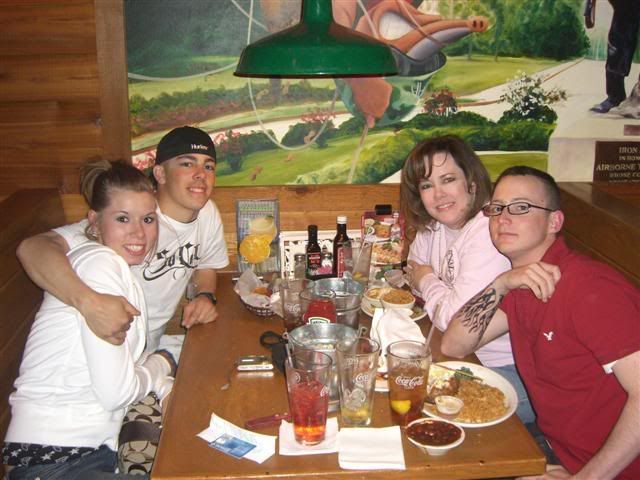 Our last dinner at Texas Roadhouse. Sandy's family went home so Chad's friend Billy ate with us. I love to eat here...so good!
Chad snapped a picture of us on our last night while we were in the lobby arranging for a 3:30 wake up call (which we did NOT get) We woke up at 4:07 and the cab driver was waiting. Brushed my teeth and got dressed speedy quick, threw everything in my luggage, then we were off to the airport. Had to say goodbye to my sweet boy again. I hated that part. I miss him so much. He should be deploying to Afghanistan on March 25th. (his birthday) After 2 1/2 hours of sleep and a long flight home I had to register the boys for school and go to town to buy uniforms all while having a huge migraine. Why do schools make you fill out thick packets of paperwork? I could barely stand to read them. Things have been so busy these past few days since I got home. I found out my Aunt Dion passed away on my birthday. So sad! She will be dearly missed by all of her family and friends.
Unpacking continues...I did unpack most of the pantry. Boy do I love that room! I'm halfway done painting my scrapbook room a real pretty green called song of summer. I have to cut in the trim today. I'll share pictures as soon as I get it put together. Between the moving, painting and the traveling, my body is sure feeling the pain. I can't wait until this house comes together the way I want it so that it feels like home. By the way...someone put in an offer on my old house yesterday. :o)